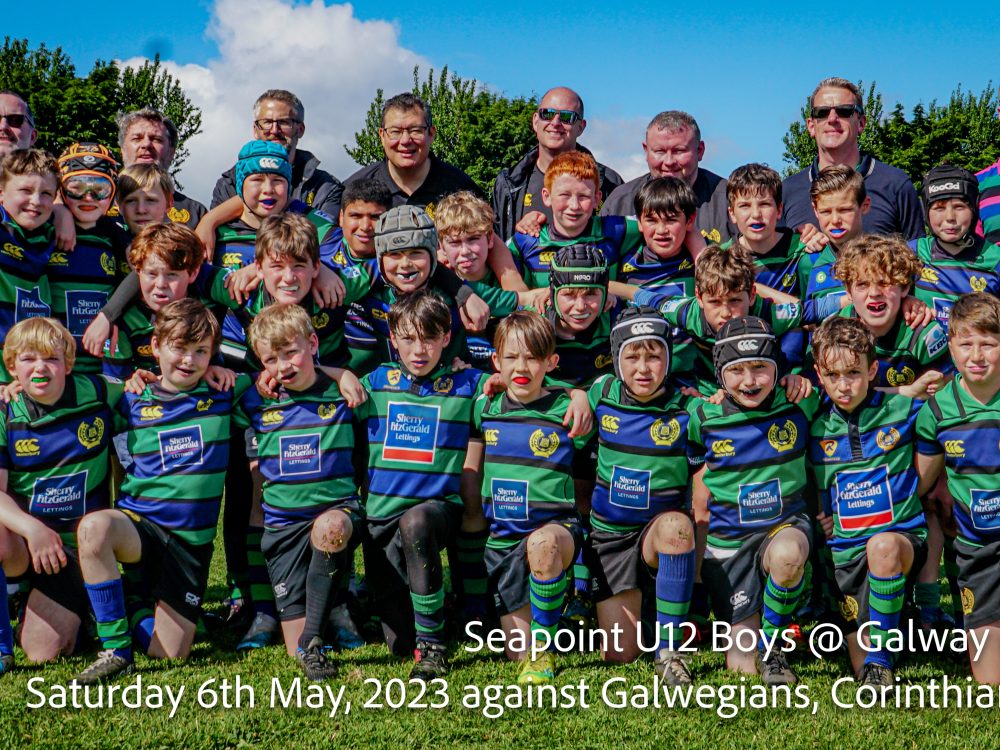 We had a great day to finish off the season, thanks to Andy for organising & well done to players, coaches & travelling support!!
A great turnout with 2 Seapoint squads playing 6 matches against Galway Bay, Corinthians and Galwegians, with 1 win, 1 draw and 4 losses for Seapoint.
First time out for our lads playing U13 rules with full pitches, 15 a side, kicking and ripping.
A few words from Mark:
I think I can speak on behalf of all the coaches to say that all the boys are a pleasure to coach (most of the time😉).
It's great to hear that all of our new squad members have felt so welcomed and have fitted in so seamlessly to the group!
There are a lot of changes when moving to U13 Youths including;
-Moving to 15 a side teams
-Playing on full pitches
– Kicking, conversions etc
-Grading of players
At the end of this season we had 47 players registered and in order to have two squads we will need at least this number of players available week on week (21/22 per squad min). So again please invite any prospective players down to pre season training.
The overall plan for next season in addition to fielding two squads, Ireland winning the world cup🏉🏆 is to make it a really special season for the boys.
We are planning to definitely include a tour abroad most likely around this time next year with fundraising events/sponsorship to make it as affordable as possible!
As much as we are all looking forward to some lazy Sundays for the next couple of months we are aimimg to start back with non contact 'Skills & Conditioning training in mid August( exact date TBC)
In the meantime please encourage the boys to practice their passing, catching, kicking over the summer!!
I would like to thank all the coaches, who give their time and bring such enthusiasm to every training session & matches. Special mention again for Damien our in house photographer who has captured so many memorable shots of our boys👏🏾👏🏾& all parents who have volunteered duting the year.
Have a really great summer everyone!! 3-2-1 SEAPOINT