Major League Game – Next Saturday
Next Saturday (18th Feb) Seapoint take on Boyne at home in Killbogget.
This is a must win match for our Seniors to help secure Division 1 status next year after a great run of wins.
Your club needs your support more than ever. Come down to enjoy a great buzz around the club and help our lads over the line.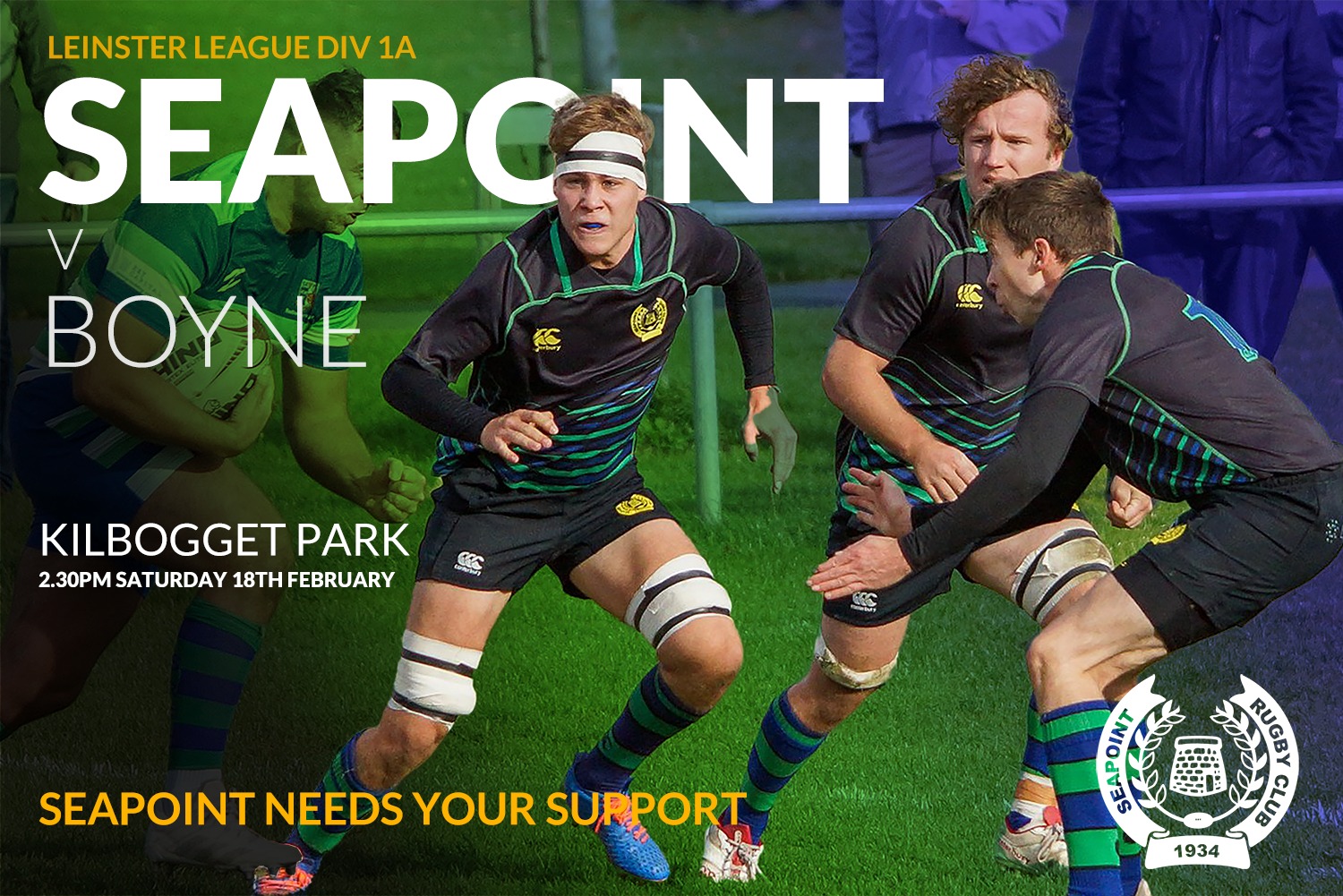 🖤💙💚